Career Entrants
Are you fresh out of university, or have you just completed vocational training? At BOGE, we offer young talent the best conditions for personal professional development in their chosen field. Learn from our seasoned professionals. Shape our future with your ideas. Check our job portal to see what opportunities are on offer for young talent starting out on their careers.
Our job portal
Why BOGE?
At BOGE we represent more than 110 years of tradition. When it comes to the development of products and services, we think long-term – and the same applies to our employees. While you help fulfil the exacting requirements of our international customers, we offer you a range of professional development opportunities and lay the foundation for long and fruitful cooperation.
We offer you:
Compatibility of family and career
National and international career prospects
Friendly, tight-knit working environment
Individually tailored support
The chance to work on innovative products
Flexible working hours
Flat hierarchies
You don't need to take our word for it – take a look at the of the success stories of our employees.
Careers at BOGE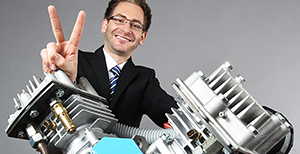 We value personality, team spirit and shared know-how. We cater to your personal strengths and goals. We seek your help to achieve the best results for you, for us and for our customers. As committed employees at BOGE, you can realise your potential and play an active role in shaping the future of our company.
Further training for entrants to the world of work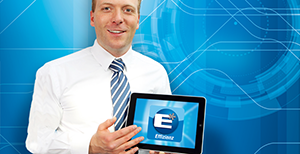 Our belief in progress is reflected not only in the continual development of our products, but in the ongoing education and training received by our employees. Benefit from our in-house seminars with internal and external speakers, our trainee programme and our personalised career planning service.
Participate in international support programmes like our "International Summer Camp" and language courses, or gain valuable international experience at one of our subsidiary companies. Recognise your talents and take charge of your career – we'd be thrilled to support you.
Click here to learn about the (sometimes unconventional) career paths followed by our employees.