S-4: now with refrigerant dryer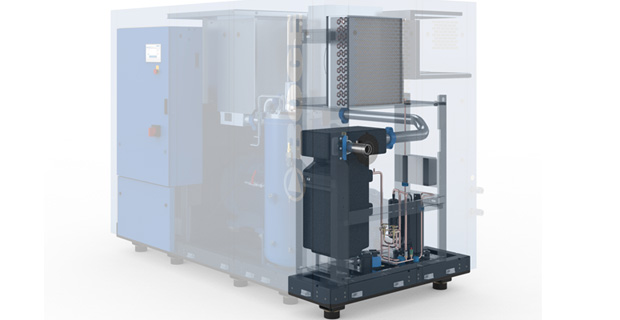 The S-4 is our most beloved all-rounder, but we've decided to make it even more popular by offering the screw compressor series with an integrated dryer. The new version is available for units in the power range between 55-110 kW and offers everything that our customers know and love about the S-4 series: energy-efficiency, high performance, low-noise and compactness.
Thanks to its integration into the marginally extended device body, the dryer only takes up a very small amount of extra space with a much smaller footprint than a separate downstream refrigerant dryer. This method of using compressed air is now standard across a whole range of different applications, and thanks to our especially reliable components, you can trust pressure losses will be kept to a very minimum.